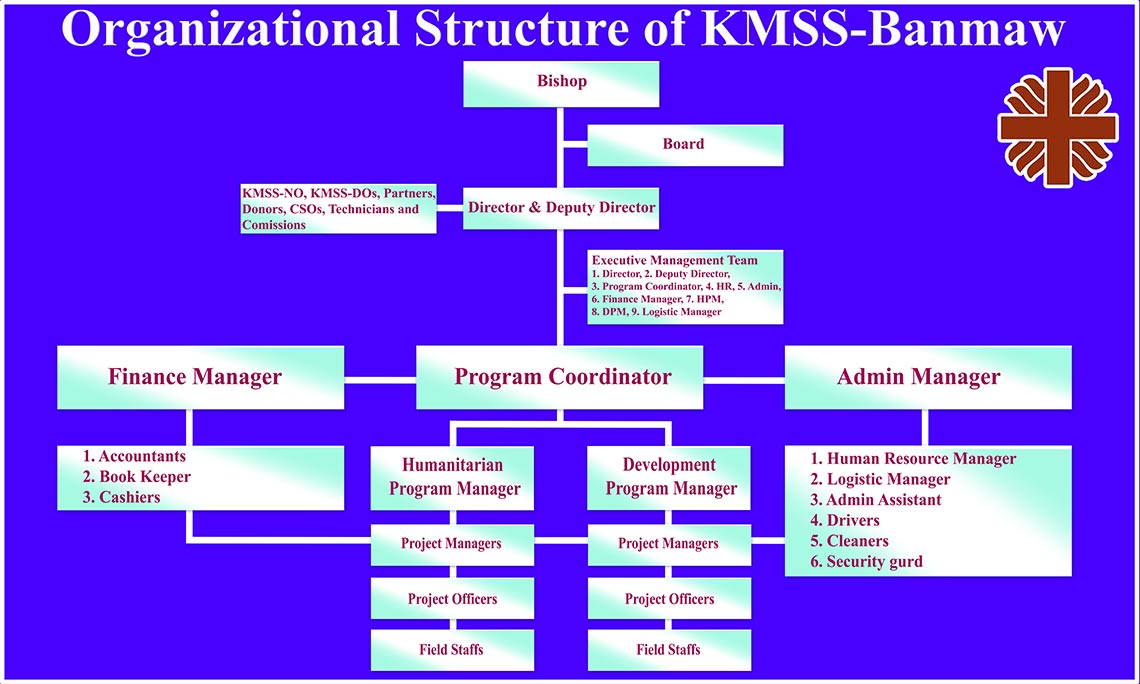 The overall authority is the Bishop of Banmaw Diocese, who is also supported from Board of Trustee (BoT) and advisory Board.
Advisory Board is composed of Vicar General and three Deans of ecclesiastical zones in the diocese of Banmaw and assist the President and Director in policy making.
Director responsible for overall management or the organization and appointed by the President and Advisory Board. Each term is for five years. And Executive Director is accountable for both beneficiaries and Diocese.
Deputy Director is the one who assist the Executive Director in daily management and implementation. The Deputy Director is directly reported to Director.